We were very fortunate enough last week to make a quick escape and visit Back 2 Earth - a gorgeous farm-stay/health retreat only 2 hours out of Sydney in Berry. They grow all their own organic produce and create some delicious raw vegan meals!
From the moment we arrived (it was fairly late!) we were warmly welcomed by owners Jenny and Marc. We were taken to our gorgeous accommodation – the rooms are all self-contained and very modern and spacious while also having that real home away from home feeling.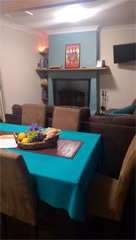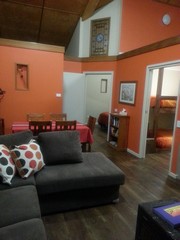 Tech heads do not fear… whilst there is Wi-Fi available on the property how could you not want to detox from technology when you wake up to this magnificent view and clean fresh air!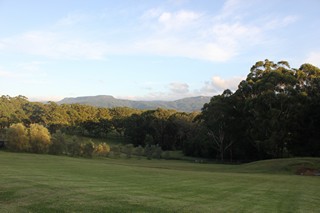 We started our day off meeting and feeding the friendly farm animals including the chickens, rabbits, sheep, alpacas, goats, miniature horses (not ponies!) and ducks. I felt like a child again! If you do have kids they will undoubtedly enjoy this experience.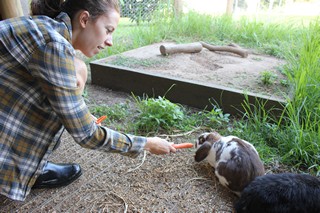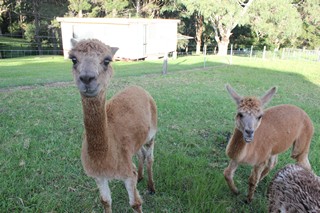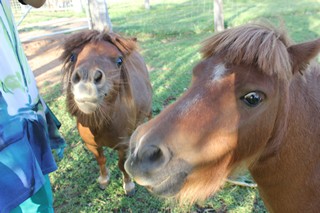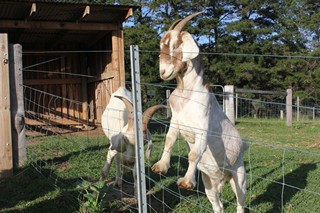 Jenny then took us around the property to show us the organic fruit trees and veggie patches – this was definitely the highlight for me! The baby watermelons and rockmelons were so cute. We also got to hand pick some cherry tomatoes, a pumpkin and some lemongrass from the garden.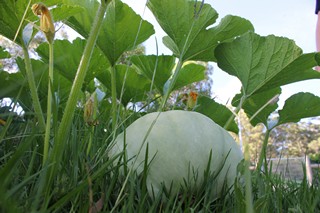 I also gained a new appreciation for almonds! We picked almonds from the tree, deshelled them, and ate them fresh! Wow! Given the ever increasing popularity of almonds this was an eye opener for me seeing how they are actually grown and the process to extract them.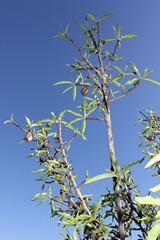 To top it off Jenny and Marc have also started an organic fruit and veggie co-op in the area. Guests have the opportunity to purchase a box from their organic market and take it home to keep enjoying the delicious produce once your stay is over.
Marc made us a delicious organic raw vegan breakfast to fuel us for the day which consisted of a fruit platter, granola, coconut cashew yoghurt, a pot of lemongrass tea and Jenny's pumpkin smoothie. YUM!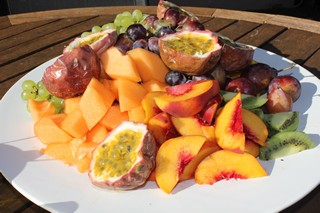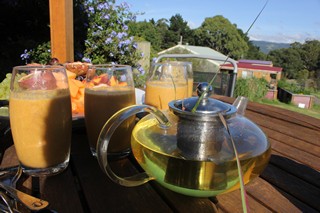 There are so many activities and places to visit within such a close radius including multiple beaches, bush walks, Berry village, Kangaroo Valley and much more. We drove up to Berry town centre and had a wander around the boutique shops and then headed to Seven Mile Beach for some sun – there is definitely sand for miles and it was also very quiet which made it feel like it was our private beach! There is also a lake that run downs the sand and into the ocean, we had fun walking across it a couple of times. We hope that next time we can have a longer visit to go and explore more of the surrounding area.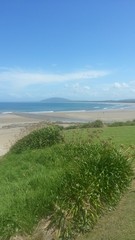 When we came back we thought we'd give the float tank a try. We both nearly lasted the hour session! It was certainly a unique experience and extremely relaxing. While this might not be for everyone, Marc also offers a variety of healing massages (and at great prices too) to help you get the most out of your stay.
To finish it off Marc made us the most delicious dinner! We sat outside and looked at the star filled sky whilst we were spoilt with raw vegan burgers, a superfood salad accompanied by a variety of sauces and cashew cheeses that he created with herbs from the garden. We then topped it off with a slice of raw pumpkin cheezecake and mint chocolate mousse! Now that was a great meal!
All of this and only 2 hours out of Sydney! We truly felt spoilt and cannot wait to return J
Jenny and Marc have kindly offered a free organic raw vegan breakfast (valued at $25.00 per person) to our Loyalty Member's when they book a stay at Back 2 Earth – which we highly recommend that you do to destress and unwind from your usual daily grind, you'll thank yourself for it!
Click here to view more photos from our visit!